► Hear "What's in a Name?"
Spiritual Message by Dr. Devin Zuber, January 29, 2017
Scripture readings: Revelation 2:12-17, Isaiah 56:1-8
In these troubled times, our disagreements and divisions can seem the most intense when they are within the family and with those we love. In the Bible, there are many examples of interfamilial strife, but also visions of both reconciliation and new kinds of belonging. This sermon reflects on what God might mean when it is written that we will be given a new name.
---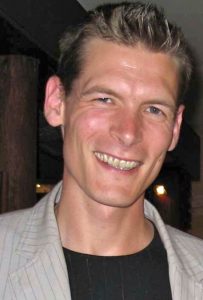 Devin Zuber is an Assistant Professor of American Studies, Literature, and Swedenborgian Studies. Dr. Zuber centers his inquiries in literary aesthetics, hermeneutics, and cultural history, which includes the environment as special zone of engagement. His scholarly interests include exploring the different ways people have imagined and constructed their relationship to the environment through various practices of cultural representation. He is also a Swedenborgian specialist, and particularly interested in the legacy of Swedenborg's thought in Romanticism. His work has appeared in Religion and the Arts, American Studies, and Variations.