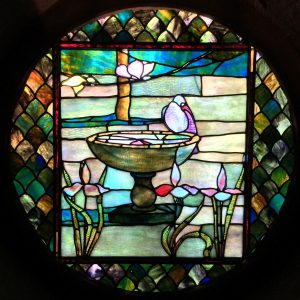 The Swedenborgian Church Offers An Open Approach to Christianity
The Swedenborgian Church exists to help people be more open to the Lord's presence and leading, to facilitate the spiritual well-being of people, and to work to further awareness of the new age in which we live.
For the rational mind and loving spirit. We welcome all!
Give
Your donation is tax deductible and goes a long way in  making the Swedenborgian  ministry and historic landmark a better place for the whole community.
Make a Donation
Visit Us
We are pleased to offer in-depth, educational tours for those interested in gaining a deeper understanding of the Swedenborgian Church's history, architecture, and theology.
Details
Come Worship
Our Sunday worship service starts at 11 AM, a traditional Protestant Christian service that usually lasts about one hour. Join us for our coffee and fellowship hour in the Parish House following service.
Our Services