Thank you for supporting the San Francisco Swedenborgian Church!
Though we play host to many weddings and events throughout the year, we are still heavily reliant on donations from our congregation and the public. Your tax-deductable contribution not only supports our ministry and day-to-day operations, but helps maintain and preserve the historic treasure that is that Swedenborgian Church. For your convenience, we provide several different ways for you to give.
By check
Make your check payable to "Swedenborgian Church" and mail it to:
San Francisco Swedenborgian Church,
3200 Washington Street
San Francisco, CA 94115
Online via your bank
Recurring gifts can be set up monthly or semi-monthly using your checking or savings account. These recurring gifts may be established through your bank's online bill pay option. Since there is usually no surcharge for using this service, the online bill pay option represents the wisest stewardship option available to churches.
Other ways to donate
If you would like to make a bequest, in-kind, or stock donation, please contact the office manager at office@sfswedenborgian.org
Via PayPal Giving Fund (Preferred)
Donate fee-free through PayPal Giving Fund here! 
When you make an offering through PayPal Giving Fund, your full donation will go to the church without the usual credit card processing fee (this is our preferred method for credit card donations).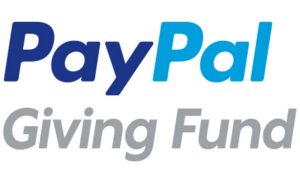 Via PayPal
Click Here to go to our PayPal site.
There you can make an easy and secure donation via debit or credit card. You may also set up reoccurring donations.