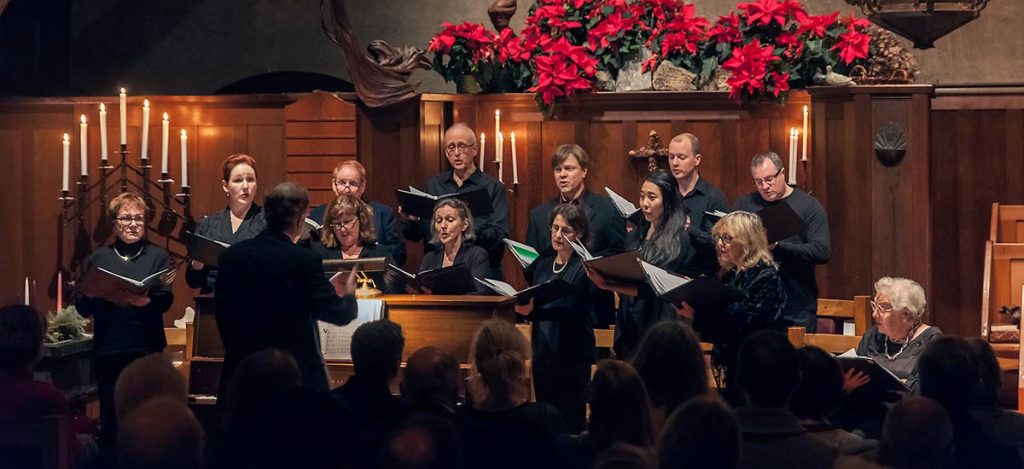 Our Church Music Program is committed to striving for excellence and inspiration in music for the glorification of God during worship services and elsewhere. Music director Charles Calhoun heads the program.
Mr. Calhoun hails from Kentucky and was educated at the Universities of Kentucky, Illinois and London. He is a talented musician capable of playing both the organ and piano with expertise.
If you are planning to be married at the Swedenborgian Church, Charles may be your musician and will assist you in making your music decisions.
The Church Choir sings at the Sunday Morning Service. We are always looking for fresh faces to participate in our choir. Practice starts promptly at 9:30am every Sunday. Please contact Charles Calhoun if you would like more information (415-346-6466, ext. 11) or by email at clcalhoun@pacbell.net.
The Swedenborgian Church is pleased to present various performances throughout the year including an annual Christmas concert as well as other events.