Sunday Worship Service
Our Sunday worship service starts at 11 AM, a traditional Christian service that usually lasts about one hour.  Join us for our coffee and fellowship hour in the Parish House following service. Childcare & Sunday School is offered during most services.
Sunday, September 17th  – Rev. Doug Moss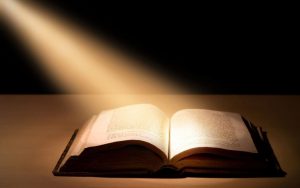 Babeling on …

Let's face it: this wasn't the lazy, carefree, "Summer of Love" we had all hoped for.  Storms, floods, record heat waves and climate deniers; Alt-right and antifa squaring off in our streets; Tweets and fake news … "on many sides"; America First and identity politics. Woe oh woe; what is happening to us?
Shall we just resign ourselves to an uninterrupted descent into chaos, conceding that our faith – if not entirely failed – is useless? (Hint: the answer is "No!") Are there lights in the canon of our tradition that can illuminate these dark current events and give us direction and hope? (Hint: the answer is "Yes!")
Join me this Sunday morning, ready to be refreshed and renewed.
Readings: Genesis 11:1-9, Galatians 3:23-29, Secrets of Heaven §457 (Swedenborg)
Upcoming Services
September 24 – Rev. Junchol Lee – Samuel Anoints David as King
October 1 – Rev. Jucnhol Lee – David and Jerusalem
October 8 – Rev. Jucnhol Lee – Worship in Meditation
October 15 – Rev. Jucnhol Lee – David & The Arc of The Covenant
Additional Worship Services
Download Recent Sermons
A selection of sermons and spiritual messages is available here.
Online Worship Community
The Rev. Wilma Wake is the minister of our denomination's first on-line spiritual community. If you live far from a local Swedenborgian church, or find yourself otherwise homebound, you may enjoy visiting www.SwedenborgianCommunity.org.